Last night, I hosted a Scentsy Party for a lovely friend of mine. I only had a few people come but it was so much fun. We had semi-homemade chocolate chip cookies and sweet tea while we smelled all of the amazing candle scents they have to offer.
I chose 8 scents: Autumn Sunset (AMAZING!!), Black Raspberry Vanilla, Enchanted Mist, Baked Apple Pie, Hazelnut Latte, Mochadoodle, Oats & Honey, Kahiko Hula, and Reggae Sunset.
Now there are over 80 scents to choose from but this is what I narrowed mine down to. Nathan did not care for the Hazelnut Latte, Mochadoodle or Oats & Honey but we made a compromise. I wanted to start out with 3 scents. They are Autumn Sunset, Enchanted Mist and Baked Apple Pie.
Autumn Sunset - Living Room
Enchanted Mist - Laundry Room
Baked Apple Pie - Kitchen
These 3 scents will last 60-80 hours each! How awesome is that?! Now for the candle warmers Nathan and I chose. (Compromise again... :D)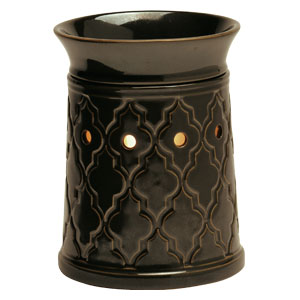 Morocco Full Size Warmer -Nathan's choice. It is approx. 4.5" wide and 6" tall; uses a 25-watt bulb.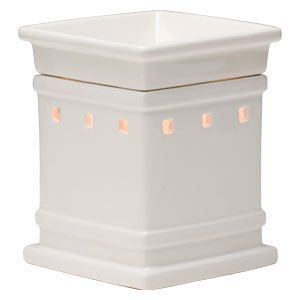 Square White DIY Full Size Warmer. My choice for the kitchen and it will not stay the plain white...they have DIY Theme Packs! I chose the Cafe pack!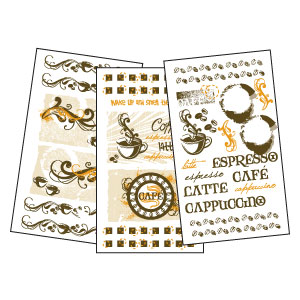 Perfect for my kitchen!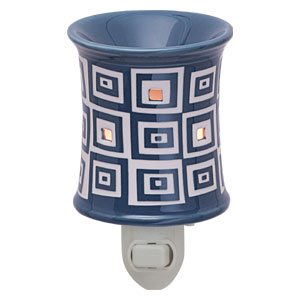 Wonky Plug In Warmer - Also, my choice but this will be for the laundry room! It will look amazing with the paint color we selected!
I love how simple additions to the home can add such a pop!
Now, I am sure you are thinking...what is so great about these warmers?! I will tell you...they use a low-watt bulb that slowly melts the specially formulated wax. There is no flame, smoke or soot...this is a wickless candle system...safe for kids and pets. It will not burn you! This to me is what makes it special!
I am featuring my lovely friend, Laura Davis today! If you would like to order from her please visit her website! Laura Davis - Scentsy
I am serious about how much I love the Scentsy Wickless Warmers and Scents! My friends and I could not stop smelling the scents and looking at the catalog! And I will say a whole lot cheaper than buying candles every season!
For more information, click the link above to read the story of how Scentsy got started and what they are all about! Thanks!